Dentures are removable false teeth made of acrylic (plastic), nylon or metal. They fit snugly over the gums to replace missing teeth and eliminate potential problems caused by gaps.
Gaps left by missing teeth can cause problems with eating and speech, and teeth either side of the gap may grow into the space at an angle. Sometimes, all the teeth need to be removed and replaced.
You may therefore need either:
Complete dentures (a full set) – which replace all your upper or lower teeth, or
Partial dentures – which replace just one tooth or a few missing teeth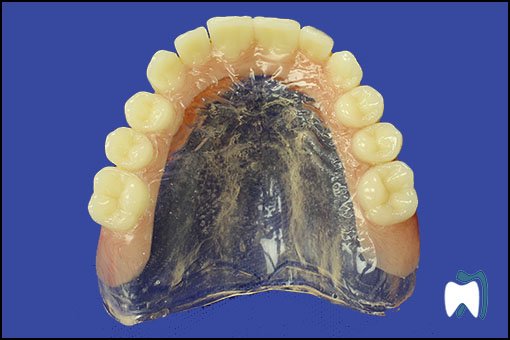 Dentures can help to prevent problems with eating and speech and, if you need complete dentures, they can also improve the appearance of your smile and give you confidence.
Usually dentures can be fitted straight after your teeth have been removed. These are called 'immediate dentures'. You will need to visit Dr. Grundlingh prior to the removal to take measurements and impressions of your mouth.
With immediate dentures you don't have to be without teeth while your gums are healing. However, bone and gums can shrink over time, especially during the first six months after your teeth have been taken out. If your gums shrink, your immediate dentures may need relining, adjusting or even replacing.
Sometimes Dr. Grundlingh may advise you to wait until your gums are healed before having your dentures, as this can sometimes mean a better fit. Healing may take several months.
A partial denture is designed to fill in the gaps left by one or more missing teeth. It's a plastic, nylon or metal plate with a number of false teeth attached to it. It usually clips onto some of your natural teeth via metal clasps, which hold it securely in place in your mouth. It can easily be unclipped and removed.
Occasionally, the clips can be made of a tooth- or gum-coloured material, although this type of clip isn't always suitable, because it tends to be more brittle than metal.
WE FOLLOW AND APPLY THE LATEST SCIENTIFIC  ADVANCES IN DENTAL PROSTHETICS, MATERIALS AND PRINCIPLES.